Blog
Amy's Angels Sponsored by WIN
4/23/2016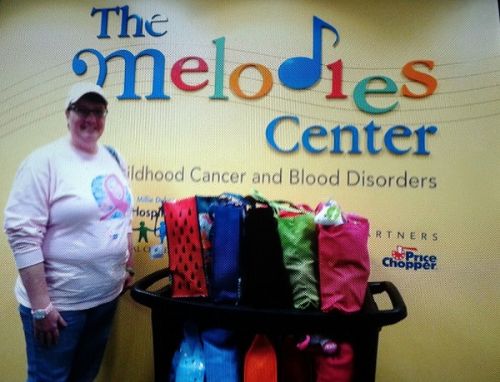 GIFT BAGS FOR CHILDREN UNDERGOING CHEMO TREATMENTS FOR CANCER
Amy Dundon, approached WIN with her idea of assembling gift bags for children undergoing chemo treatments. Amy, a breast cancer survivor created the chemo bag idea as a way to "give back" to others fighting this disease. The members of WIN were elated by this idea, and immediated voted unanimously to support this project.
The chemo bags are filled with items to ease the life of young cancer patients, in particular those undergoing treatments at Albany Medical Center's Melody Center. To date, Amy has created 125 Chemo Bags, one of which she brought as a sample to show us. The bags were donated by Trustco and contain items such as "Amy's Angels" hats, blankets, gift cards from Barnes and Noble/Amazon, straws, Dunkin' Donuts gift cards, peppermint patties (that are especially effective when frozen!), knit hats, caregiver gas/coffee cards from Stewart's, bubbles, chapstick, inspirational cards with sayings such as, "Do not be afraid…" which is a phrase mentioned over 300 times in the Bible.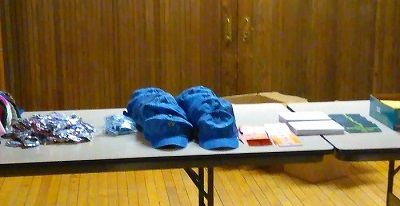 Surplus hats with the "Amy's Angels" logo are available. With any proceeds going back to fund more gift bags.